In Table Talks 1 we spoke about anger and solidarity. About shame, ignoring the body, and about the body as witness. Victimhood. About rehearsing power. We mused a little on power and vulnerability in the position of both performer and spectator. We all embody both, and sometimes at the same time. We touched upon how being 'forced' to leave your body behind exposes power structures, as well as the potential to heal by sharing (empowerment). From there we formulated the questions for Table Talks 2:
When do 'we' embody strength and power? And what are the dynamics, relationships or entanglements between power and empowerment in the work we do?
This evening…
We started by choosing one scent. One out of four; the one you felt you needed or wanted to access your power for the evening.
Lemon energizes
I Saw… a lot of new faces. It was heart-warming to see that we share a need to talk and reflect. To discover together a new 'way of talking', to let it flow, and let new links emerge. To not hold onto a strict debate set-up, with clear propositions. But to trust in the people that are present. To embrace the complexity. What happens when we bring in the personal? When we are really 'present'? Where is the common ground, what are the urgencies, what resonates?
Peppermint boosts concentration
I Heard… different associations and references. A collective searching. Does power make me free? How do you experience power? Power in your body. When do you feel power? How do you measure power? Something that is also hidden and not concrete. The ways that power is institutionalized versus the power in me. The amount of validation you receive as power. The entanglements of power. Can we re-define what is powerful? Is power about visibility and invisibility? Holding onto power versus stepping into power versus sharing power.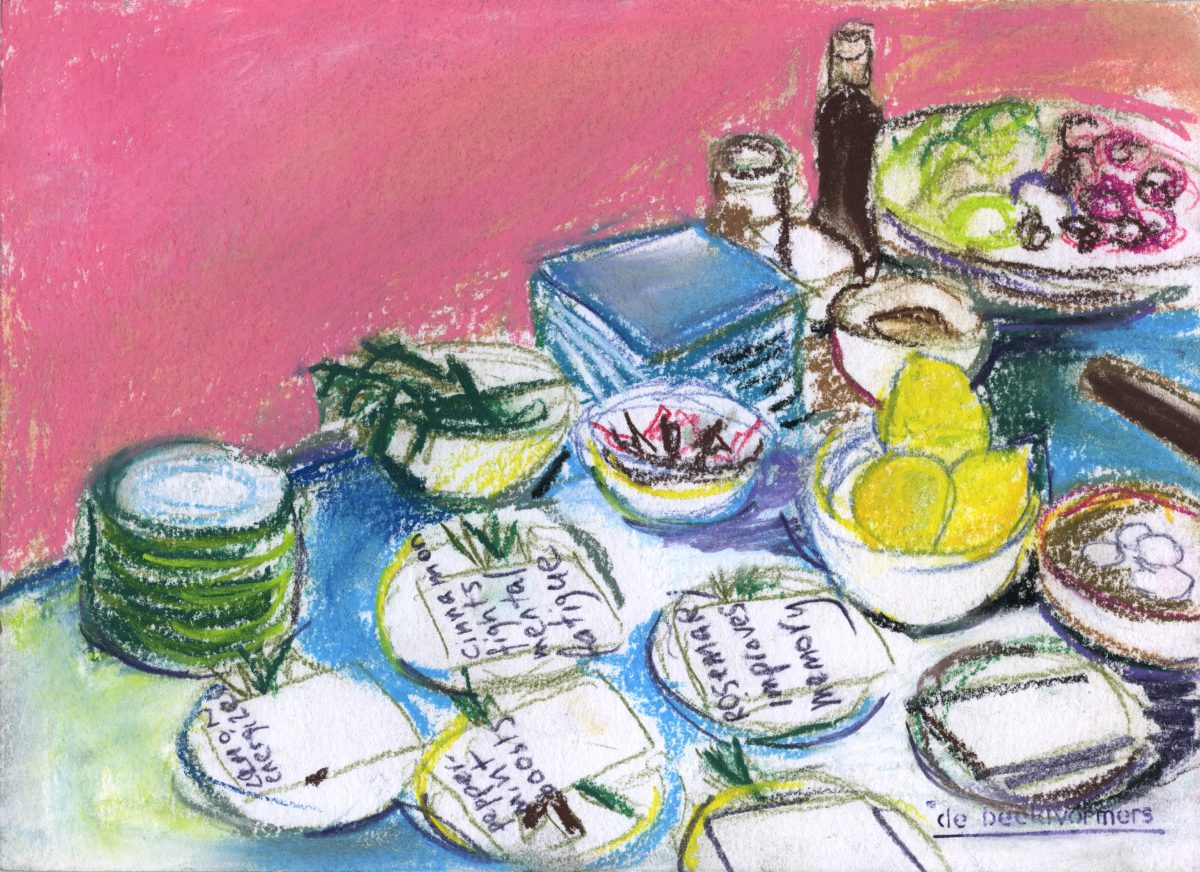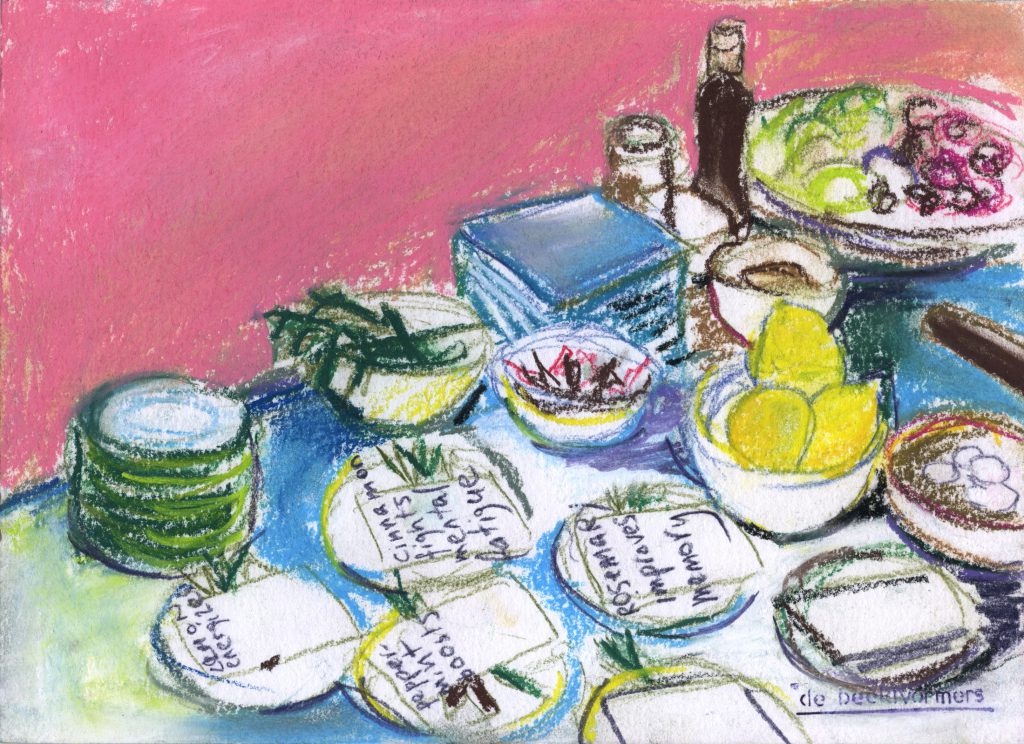 Cinnamon fights fatigue
I Felt… an unease in speaking about power. The nasty taste of it. The metallic taste in your mouth. Power play. Power structures. Power and movement. Is it like a set of scales? If I take more, will you get less? Most people had – which surprised me- much more positive connotations with the word 'empowerment' than I do. For example, that listening to others or being listened to empowers. Someone gave a beautiful example, that it is sometimes not you or other people that empower you, but that circumstances – life- can empower you. She mentioned that when both her parents had died, she felt she had to step up into a new role, and that she literally felt taller, bigger, wider. She had risen to the occasion.
Rosemary improves memory
I Wonder… about how 'empowerment' also takes into account a power-imbalance. Can we empower each other reciprocally? Or empower ourselves by tapping into nature, or by filling our 'space'? Is 'empowering' someone a powerplay? Does it have colonial or patronizing undercurrents? How does it relate to our practice? When is working with communities empowering? How do you empower your audiences? When do you really share your power or privilege and when does it only reinforce your position?
We got to talking about safe space. About being too conceptual, and talking too much. When is it time to talk, and when is it time for action? 'Sometimes a good action, becomes less valuable, when it is an art action'. Art and activism. Art and action. And the unsexy-ness of unseen actions.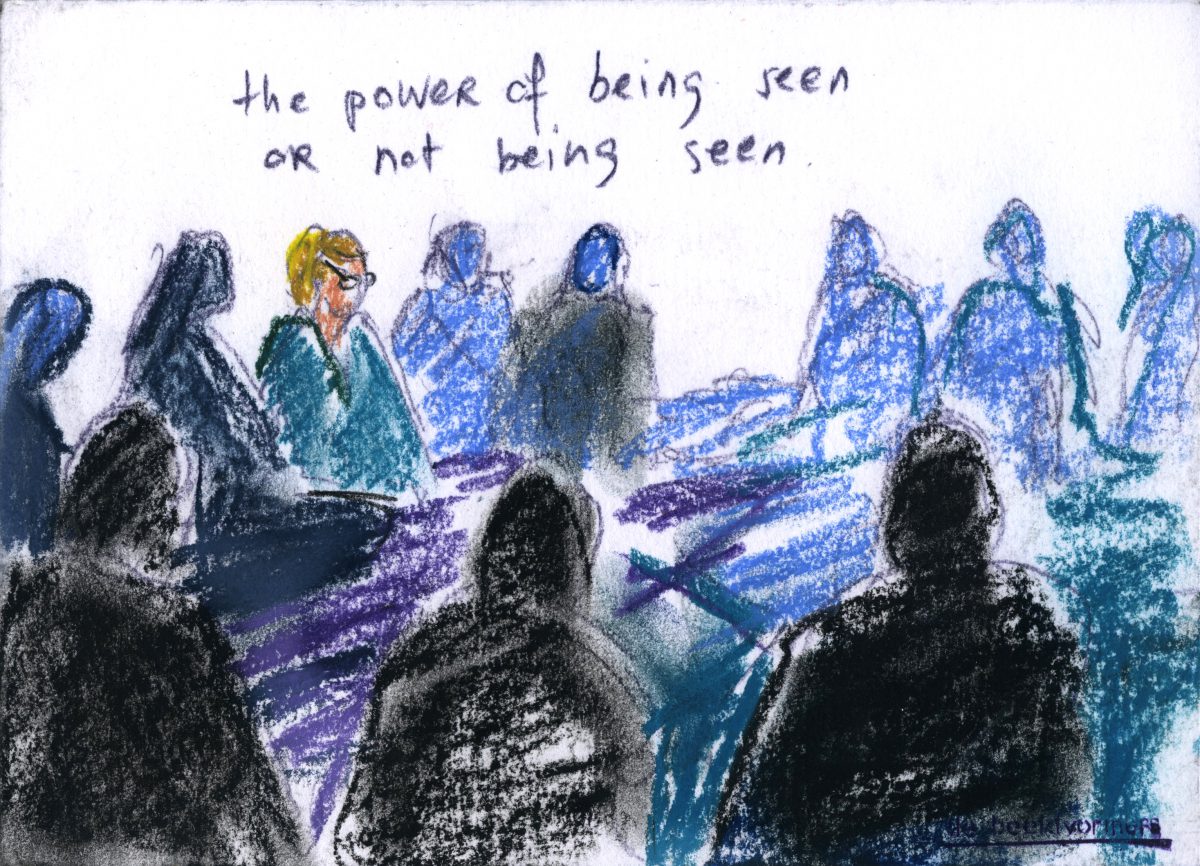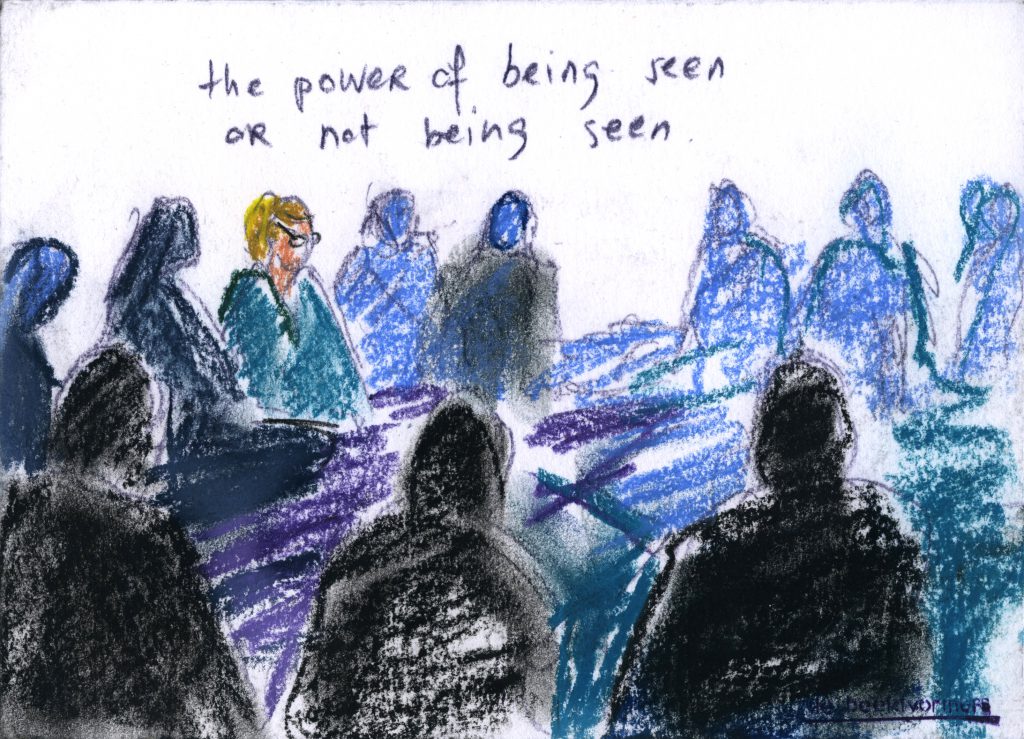 We agreed…. that it is important to talk about care, to be conscious of your own position, your own reality, your intentions. And how presence and care relate to each other.
Thanks to all the generous people who were present and shared their stories, reflections, questions, and above all, time.
Table Talks 2
9th July 2019 – Zina Atelier
present were
Maeva Dolle, Berta Cusso, Myriam Sahraoui, Sze Man Ho, Soula Notos, Chourouk El Mahati, Salem Abdelbasset, Nan van Houte, Shailoh Phillips, Andrea Voets, Hee-Seung Choi, Margarita Osipian, Natasja van 't Westende, Katerina Bakatsaki, Rana Ghavami, Ehsan Fardjadniya, Agnes Matthews, Sara Guagnini, Alaa Minawi, Ioana Tudor, Elly Ludenhoff, Arthur Kneepkens, Lina Issa
intervention by Maureen De Jong/ 't Kleinkookbedrijf
documented by Kyra Sacks & Machteld Aardse / De Beeldvormers
Look at the gallery of drawings made of this evening
Table Talks 3 will take place soon. Please contact production@dancingontheedge.nl if you would like to join us.